ADVENT CALENDAR
!! LIMITED AVAILABILITY !! PRE-ORDER NOW!!

RETAIL VALUE UP TO $250

EACH BOX CONTAINS 10-12 ITEMS TO HELP YOU MAKE INFORMED GOLD/FINE JEWELRY PURCHASES, AND TAKE CARE OF YOUR
PIECES ONCE YOU HAVE THEM. AND OF COURSE, EACH BOX HOLDS AT LEAST ONE PIECE OF FINE SILVER AND/OR GOLD JEWELRY



$165


PLEASE SELECT "ADVENT CALENDAR
SHIPPING DURING CHECK OUT






ORDER BEFORE DECEMBER 10TH

TO MAKE THE CUT OFF. ALL SHIPMENTS WILL BE SENT OUT ON DECEMBER 10 TO ARRIVE BY THE

13TH

TO MOST US LOCATIONS. EACH BOX IS A LITTLE DIFFERENT, WITH IT'S OWN VINTAGE CHARM.

THANK YOU!!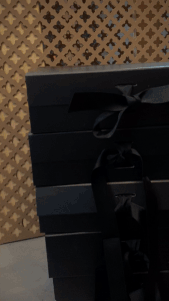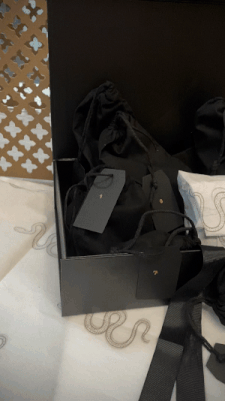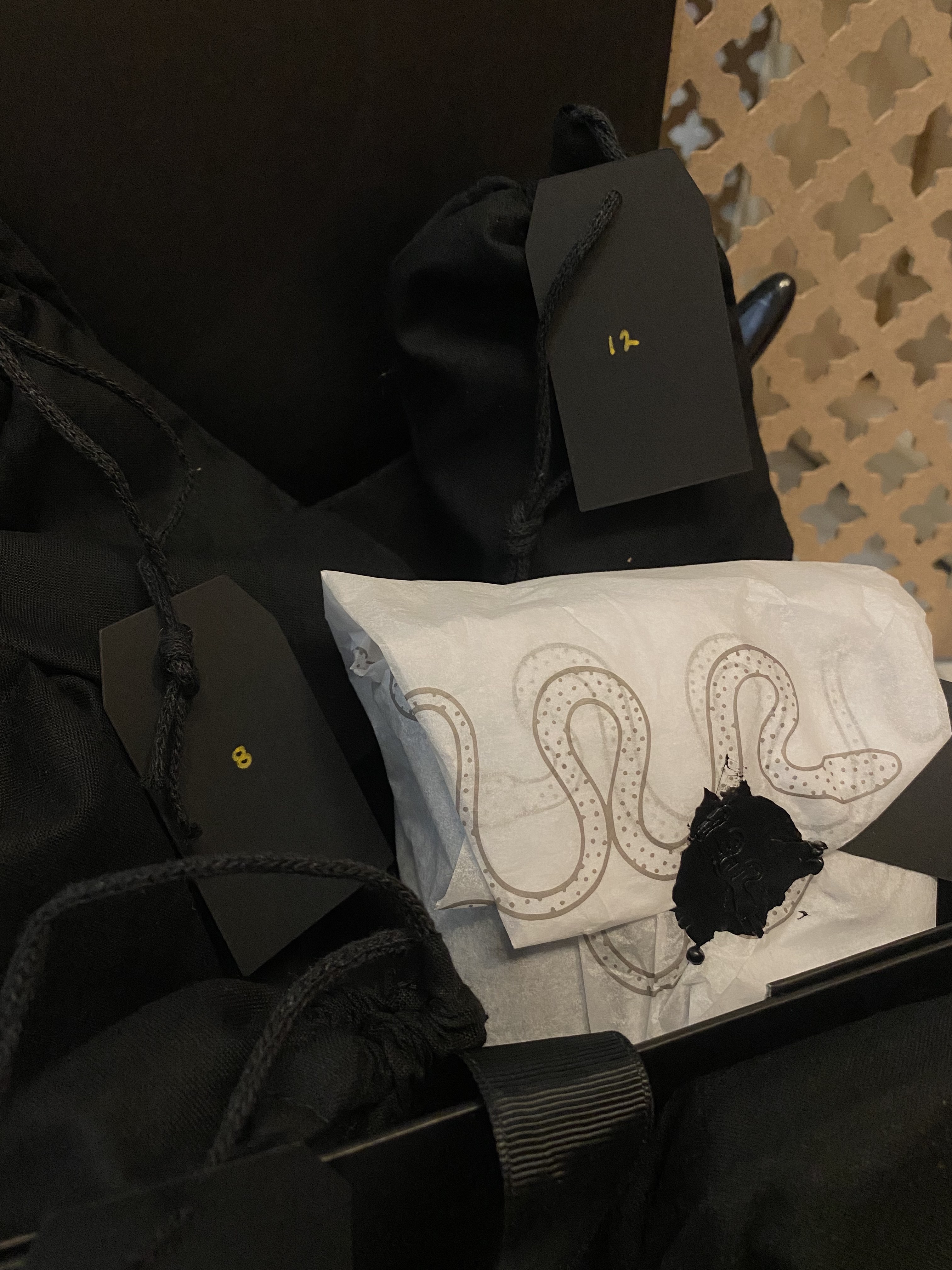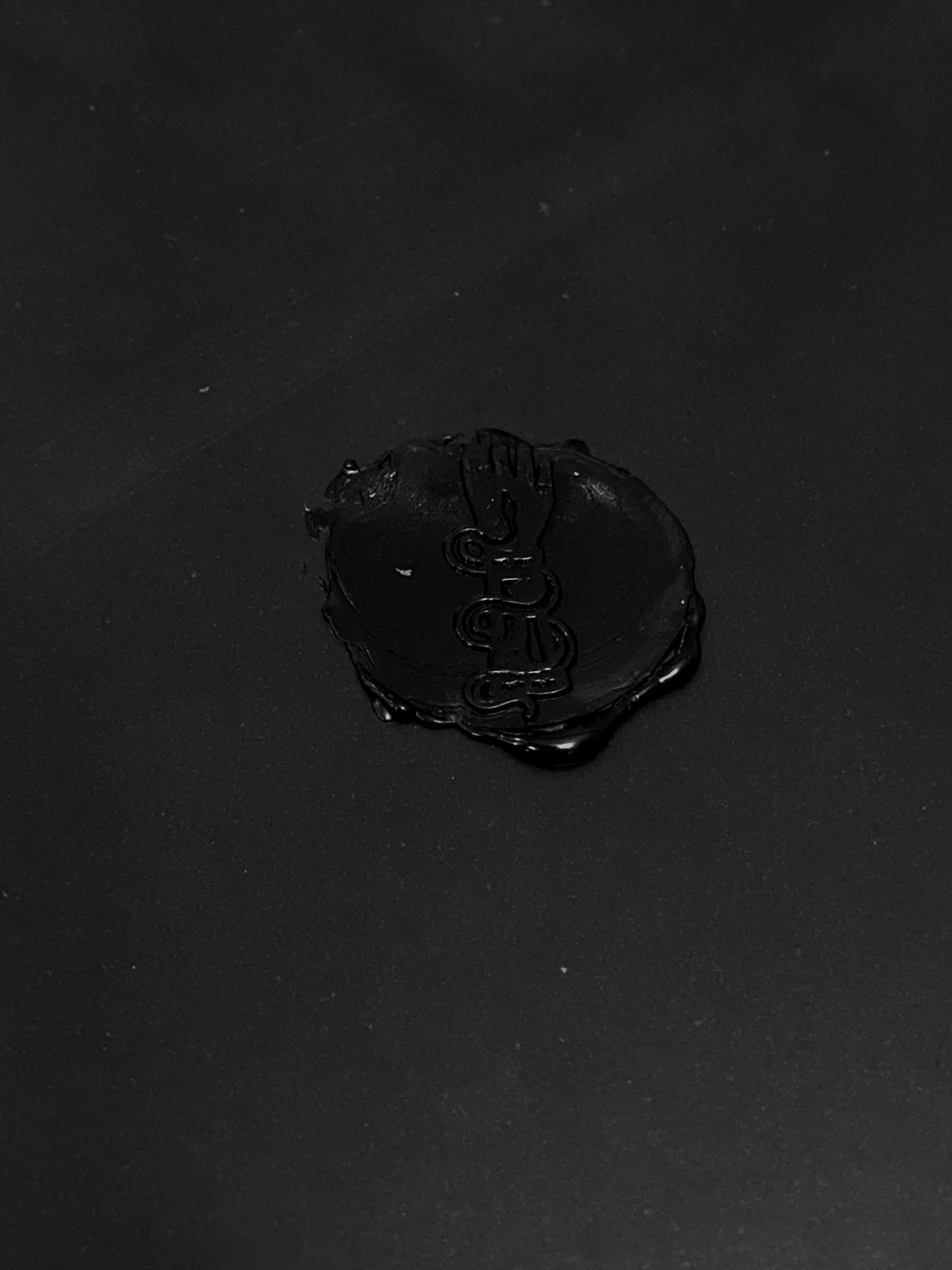 MYSTERY BAGS

!! SOLD OUT !!

TIER 1: POTENTIAL GOLD VALUE UP TO $200

TIER 2: POTENTIAL GOLD VALUE UP TO $350

each bag is filled with either sterling sillver, gold-filled or one SOLID gold, but you don't know what you get until you open it up. each bag has other surprise reliquary goodies, and some bags have a combination of metals with multiple pieces for the price of one ;)

mix and match, buy 10 at once or none at all
I can't tell you what to do, but please have fun ︎




BAGS MAY TAKE UP-TO 10 WEEKS TO BE RECEIVED! I BUY LARGE SHIPMENTS OF PIECES TO FULFILL THESE ORDERS,
SO THEY TAKE A WHILE. C'EST LA VIE! DRINK WINE AND BE PATIENT ;)

p.s. when you buy these bags you are directly supporting the business but also me, the owner!. Know that every purchase made, I will personally do a happy dance. You help me pay the bills! I am forever grateful to be on this path with amazing clients and friends.

THANK YOU!!
VINTAGE LIBATION BOXES

IT'S UP TO YOU WHAT YOU KEEP IN THEM ︎



buy these vintage pill/trinket/snuff/whatever/party boxes to your order to protect your gold while shipping. otherwise, your piece will be shipped with the basics; Reliquary matches and tissue, wrapped in old bubble wrap or whatever used packing materials I have on hand ¯_(ツ)_/¯

P.S. I PICK IT FOR YOU. NO REQUESTS.
JUST LIKE YOUR LOCAL DJ.




add to cart here OR add it to your shipping order as you check out

$12